GTA IV Information
The Name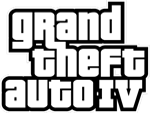 Grand Theft Auto IV (a.k.a. GTA4, GTA IV and Grand Theft Auto 4) has been wildly speculated on ever since Rockstar Games registered the domains gta4.com and grandtheftauto4.com back on January 4th, 1999. Up until 2006, speculate was the furthest anyone could go. May 9th, 2006, and Rockstar finally officially announced a next gen GTA game, simply going by the name of Grand Theft Auto IV.
Obviously GTA IV isn't actually the fourth game in the series, the following breakdown will hopefully explain to you why it is called GTA IV. It's based on the fact that both Vice City and San Andreas were prequels to GTA3, and also the fact that different game engines have been used.
GTA1 Engine - GTA1, GTA London 1969
GTA2 Engine - GTA2
GTA3 Engine - GTA3, GTA Vice City, GTA San Andreas, GTA Liberty City Stories, GTA Vice City Stories
GTA4 Engine - GTA IV
Setting
GTA IV is set in Liberty City in the year 2007. Four of the five boroughs have been recreated for the game: Brooklyn = Broker; Manhattan = Algonquin; Queens = Dukes; Bronx = Bohan; New Jersey = Alderney. The city is very different to the renditions seen in previous games.
Read more about the setting on our Liberty City page.
Characters
GTA IV will have a vast new array of characters, not seen before in previous GTA games. The protagonist is Niko Bellic, an Eastern European immigrant who has come to Liberty City on the good word of his cousin.
Read more about the characters on our characters page.
Release Dates and Consoles
Unlike previous iterations, Grand Theft Auto IV will be arriving simultaneously on Microsoft's Xbox 360, and Sony's PlayStation 3. A PC version is expected at a later date but has so far not been confirmed. The lack of a period of exclusivity for Sony has been blamed on Ken Kutaragi, who failed negotiations to secure it, presumably thinking that the PS3 would smoothly carry on from the PS2's success, something it arguably hasn't done.
Also unlike previous games, GTA IV was given a worldwide release date of April 29th, 2008, meaning every country would receive the game on the same day.
Game Engine
Grand Theft Auto IV will make use of RAGE (Rockstar's Advanced Game Engine), previously used in Rockstar's Table Tennis game for the Xbox 360. The benefits of this include much improved aesthetics, and better rendering of objects amongst other things.
NaturalMotion's Euphoria Engine
Rockstar Games announced a partnership with NaturalMotion on February 27th, 2007, where it was revealed that Rockstar would be using the company's euphoria engine in several upcoming games, this includes GTA IV.
The following quote from NaturalMotion's website explains the technology, and how euphoria uses the Dynamic Motion Synthesis (DMS) system.
Based on NaturalMotion's DMS technology, euphoria uses the processing power of PlayStation 3 and Xbox 360 to simulate the human body and motor nervous system, thus creating fully interactive game characters that act differently every time. With euphoria, games move away from canned animation, towards a much richer, life-like experience that is unique to the player.
So what we can expect from the game is a much more unique experience. Non-Playable Characters (NPC's) are given their own artificial intelligence. No longer will pedestrians fall down in the same way when you punch them. Each pedestrian will react naturally, as you would expect in real life. Not only that, but the player will also be getting up in a different way if he falls down. This adds a whole new level of interactivity to the game.
Downloadable Content
Downloadable episodic content was first confirmed for the Xbox 360 version at Microsoft's X06 event in Barcelona, Spain, a quote from a press release read "Rockstar and Take-Two will provide Xbox 360 gamers with exclusive access to two epic downloadable episodes of Grand Theft Auto IV via Xbox Live, each with hours of new gameplay content, and available only on Xbox 360 just months after the release of the title."
It was unclear whether the PlayStation 3 version would also feature downloadable content, however, we now know that it will not be getting anything.
Both versions of the game will likely be identical, but Rockstar has confirmed that downloadable content will be exclusive to the Xbox 360 version. This content is said to be sizeable [...]
- Game Informer, May 2007
Multiplayer
Multiplayer has for the first time been officially built in to a GTA game, and GTA IV contains numerous game modes and offers a lot of player and game mode customisation.

Read more about the multiplayer modes on our GTA IV multiplayer page.
Notes of Interest
In late 2006 Take 2 Games stated in a press conference that there is a total of 150 developers working on Grand Theft Auto 4, which is more than any other GTA game so far. For comparisons sake, GTA Vice City supposedly had 120 developers working on it. The sheer enormity of Grand Theft Auto 4 is likely to amaze everyone with the huge increase in developers working on it, coupled with the advanced capabilities of the Xbox 360 and PlayStation 3.