Liberty City Stories Information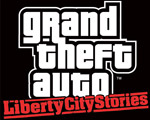 Liberty City Stories is the first GTA game to appear on the Sony PSP, it later appeared on the Playstation 2 as well. Set in Liberty City, 3 years before GTA3, the game features a brand new storyline with new characters, missions, vehicles, mini games and much more.
Liberty City Stories was announced on Wednesday, May 10th, 2006.

PSP Release Dates:
North America - October 25th, 2005
Europe - November 4th, 2005

PS2 Release Dates:
North America - June 6th, 2006
Europe - June 22nd, 2006


There are a million stories in Liberty City. This one changes everything. Once a trusted wise guy in the Leone crime family, Toni Cipriani was forced into hiding after killing a made man.
Now he's back and it's time for things to be put right.
The streets of Liberty City are in turmoil. Warring mafiosi vie for control as the town begins to self-destruct under waves of political corruption, organized crime, drug trafficking and union strikes.
No one can be trusted as Toni tries to clean up the mess of the city's chaotic underworld. Deranged hit men, morally depraved tycoons, cynical politicians and his own mother stand in his way as Toni tries to bring the city under Leone control.
Forced to fight for his life in an odyssey that will shake Liberty City to its foundations, Toni must use any means necessary to secure his place in the leadership of the Leone family in a town up for grabs.
Developed by Rockstar Leeds and series creators Rockstar North, Grand Theft Auto: Liberty City Stories is out now for the PSP™ (PlayStation®Portable) and PlayStation®2.