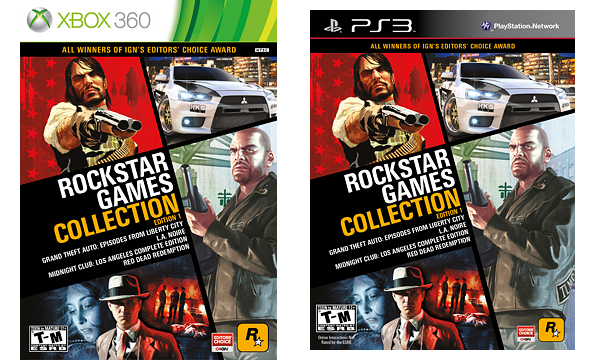 Rockstar have confirmed that the rumoured Rockstar Games Collection is indeed real, and will be going on sale in North America on 6th November, for PS3 and Xbox 360. The exclusive collection will retail for .99 and includes Red Dead Redemption, Grand Theft Auto: Episodes from Liberty City, L.A. Noire, and Midnight Club: Los Angeles Complete Edition.
Comments by Rockstar on the newswire posting seem to confirm that the company has no plans to release this collection outside of North America, but they say to "stay tuned" regarding the possibility of other bundles. The '1' in the title of this release seems to imply there will be more to follow. There is no word on whether or not a PC version will ever be made.
While many of you reading this will no doubt own one or more or perhaps all of these games already, there will be many people who still don't, so be sure to let them know of this great deal.