Vice City Stories Information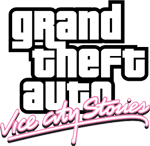 Vice City Stories, the sequel to the best-selling Liberty City Stories will be the second GTA game Rockstar release for the Sony PSP.
Vice City Stories was announced on Wednesday, May 10th, 2006.

Release Dates:
North America - October 31st, 2006
Europe - November 3rd, 2006


Vice City, 1984. Opportunity abounds in a city emerging from the swamps, its growth fueled by the violent power struggle in a lucrative drugs trade. Construction is everywhere as a shining metropolis rises from foundations of crime and betrayal.
As a soldier, Vic Vance has always protected his dysfunctional family, his country, himself. One bad decision later and that job is about to get much harder. Kicked out onto the streets of a city torn between glamour and gluttony, Vic is faced with a stark choice - build an empire or be crushed.
Developed by Rockstar Leeds and series creators Rockstar North, Grand Theft Auto: Vice City Stories arrives for PSP® system October 31st in North America, and November 3rd in the UK.